Guest Bios

Michael Balboni
Principal and Senior Vice President of the Cardinal Point Strategies (CPS) Government Solutions Group // Former outside advisor to President Obama's homeland security transition team
Most recently, Michael Balboni was appointed as an outside advisor to President Obama's homeland security transition team, the Homeland Security Quadrennial Review Commission, and the Homeland Security Advisory Council. He is currently Principal and Senior Vice President of the Cardinal Point Strategies (CPS) Government Solutions Group. For the last decade, CPS has been advising the County Executives of America in all matters of homeland security and emergency preparedness for local and county governments. The portfolio of the Government Solution's Group includes oversight of this and many other homeland security initiatives for local, state, and federal governments.
Prior to joining CPS, Mr. Balboni served a distinguished career in New York state government, spanning 24 years wherein he served in both houses of the State Legislature and served as a cabinet officer for two governors.
In 2006, he was appointed as New York's deputy secretary of Public Safety. In this role, he had day-to-day responsibility for managing homeland security affairs, emergency preparedness and response and law enforcement, and oversaw 63,000 employees and a budget of $5 billion. He also served as nuclear notification officer for the state.
Mr. Balboni, an 18-year veteran of both houses of the State Legislature, has extensive experience in security and law enforcement matters. Prior to his service as deputy secretary of Public Safety, he was the chair of the Senate Committee on Veterans, Homeland Security and Military Affairs. As chair of the committee, he wrote every major homeland security law in New York, including the state's Anti-Terrorism Law of 2001 that mandates severe penalties for those who commit terror acts, make terror threats, or render assistance to terrorists. Mr. Balboni also authored a 2002 law that helps protect the state's water supply from terror attacks. In 2005, he authored the Chemical Plant Security Act, the first of its kind in the nation. Over the years, Mr. Balboni has also been appointed to various federal and national homeland security positions. Most recently, he was appointed as an outside advisor to President Obama's homeland security transition team, the Homeland Security Quadrennial Review Commission, and the Homeland Security Advisory Council.
In 2004, Mr. Balboni was appointed to serve on a national task force reviewing allocation of federal money for homeland security measures. In 2005, he was named senior fellow at the Homeland Security Policy Institute at George Washington University. In addition, he co-chaired the National Conference of State Legislatures Executive Task Force on Homeland Security.
Mr. Balboni, a graduate of St. John's University Law School, was elected to the New York State Assembly in 1989. He was elected to the State Senate in 1997.

Terra Lawson-Remer
Council on Foreign Relations (CFR) // Assistant professor of international affairs at The New School University in New York City
Terra Lawson-Remer is fellow for civil society, markets, and democracy at the Council on Foreign Relations (CFR), where she is directing the CFR-sponsored study on the political economy of transitions. She is also assistant professor of international affairs at The New School University in New York City and serves as chair of the university's advisory committee on investor responsibility.
Previously, she was senior adviser for international affairs at the U.S. Department of the Treasury. Dr. Lawson-Remer's research addresses opportunity and exclusion in the global economy, including economic development and poverty, natural resources, global economic governance, property rights, emerging economies, fragile states, inclusive growth, and rule of law. She has written numerous academic research articles on these issues, and worked and conducted field studies in Latin America, North and East Africa, Asia, and the South Pacific. She is co-creator of the social & economic rights fulfillment (SERF) index and author of the forthcoming book Fulfilling Economic & Social Rights (with Sakiko Fukuda-Parr and Susan Randolph, Oxford University Press).
She previously held positions at the United Nations University World Institute for Development Economics Research, Latham & Watkins LLP, Amnesty International USA, the Ethical Globalization Initiative, and the New York Civil Liberties Union, and consulted for the World Bank. Long a committed civic leader, Dr. Lawson-Remer also previously worked as an organizer, action coordinator, and strategist for a variety of grassroots environmental and social justice organizations. She cofounded and codirected STARC: Students Transforming and Resisting Corporations, a national membership based organization advocating corporate responsibility in the face of increased globalization and greater public accountability by the World Bank, IMF, and WTO.
She earned her BA in ethics, politics, and economics from Yale University; her JD from New York University School of Law, where she was dean's merit scholar, and her PhD in political economy from New York University's law and society institute.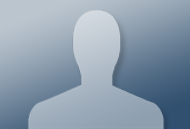 Brian Benjamin
Obama Delegate // Member, President's National Finance Committee // Founder, Young Professionals United for Change
Brian Benjamin is a highly-respected businessman as well as an ardent political and community activist.  He currently serves as a Managing Director at Genesis Companies, a real estate development and construction company based in New York City that specializes in urban redevelopment projects.  In this capacity, he oversees all of the firm's business development activities.  Aside from his work at Genesis, he is heavily involved in politics, and in particular, President Barack Obama's reelection campaign.
In 2008, Brian founded Young Professionals United for Change (YP4C), which focuses on increasing community service and civic engagement among young professionals of color.  Through his work with YP4C and his grassroots political involvement in his Harlem community, Brian quickly caught the attention of the 2008 Obama campaign.  After becoming very involved in the organizing efforts for then Senator Barack Obama, Brian was tapped to lead Organizing for Harlem, a local arm of Organizing for America (OFA).  Due to the success of his work with Organizing for Harlem, Brian was selected to be an Obama 2012 Delegate and to serve on the President's National Finance Committee. 
The effectiveness of Brian's efforts with Organizing for Harlem also caught the attention of other well known politicians and Democratic Party leaders including Governor Andrew Cuomo whose campaign chose Brian to serve as a Field Director in 2010.    Brian also worked on Terry McAuliffe's 2009 gubernatorial for governor in Virginia.  Currently, he serves as an advisor to the New York State Democratic Party where he assists with outreach to young adults. 
Prior to his work in real estate development and politics, Brian was an investment banker at Morgan Stanley.  He is a graduate of Brown University where he majored in Public Policy, and he holds an MBA from Harvard Business School.

Josh Nass
Conservative Radio Talk Show Host
Josh is a junior at Brandeis University, where he is a Political Science major and conservative columnist for Brandeis' independent student newspaper, The Justice.  He also serves as President of Brandeis' College Republicans.  Josh is the founder of a brand-new organization, Voices of Conservative Youth (VOCY), which serves as a media platform for conservative youth nationwide, enabling them to express their views on a wide array of political issues. Through VOCY, Josh hosts "The Josh Nass Show," a conservative talk radio program syndicated on college radio stations across the nation.